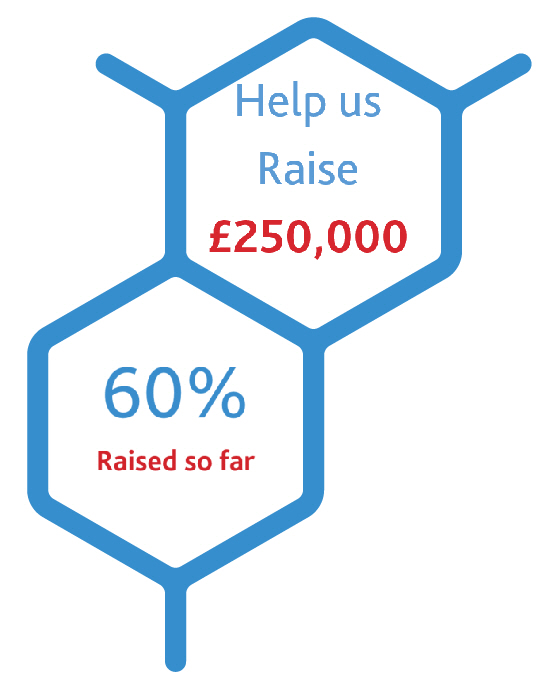 Children with Cancer UK are raising £2 million to help build the Children with Cancer UK Patient Building at Ronald McDonald House, Manchester. Children with cancer can now receive proton beam radiotherapy at The Christie in Manchester. Previously, families had to leave the country for their children to receive this life saving treatment.
Now that families can get proton beam treatment in Manchester, we want to make sure they have somewhere safe to stay. This is why we're asking you to please help us raise £250,000 so that the new Children with Cancer UK Patient Building, Manchester can take them in.
Caroline was diagnosed with a rhabdomyosarcoma in 2017. Her tumour was positioned just above her tongue, making it too risky to operate. Her doctors were clear from the start that proton beam radiotherapy was necessary. However, that treatment wasn't available in the UK.
Caroline and her family had to spend 10 weeks in America so she could receive the life-saving treatment. Today, Caroline could have been treated in Manchester. However, this still means staying miles away from home in an unknown city.
Caroline's mum, Lucy…
Whilst in America, we had to drive several miles every day to and from the hotel. It wasn't just the expense, but also the discomfort of having to stay somewhere that didn't feel like home. The hotel offered no distraction for Caroline and wasn't equipped to support a child with cancer. To have stayed somewhere like the Children with Cancer UK Patient Wing would have given my family the comfort we so desperately needed.

Will you help Children with Cancer UK make sure that families like mine have somewhere close and caring to stay when their child goes through life-saving treatment?