Thank you for entering Judi Dench's Christmas Grand Draw.
Your support will help save young lives.
Our winners are now published for the Christmas Grand Draw.
Christmas Grand Draw Winners
Congratulations to our winners.
1st £25,000 Mrs Chamberlain, Emsworth
2nd £4,000 Mr Kennedy, Aylesbury
3rd £2,000 Mrs Lawrie, Canonbie
For a list of all the winners, please visit our raffle website
1st Prize
£25,000 cash
2nd Prize
£4,000 cash
3rd Prize
£2,000 cash
20 Runner-up cash prizes
£100 cash
You can enter the raffle by entering online, by post or over the phone! If you'd like to enter online, please follow the link below. If you'd prefer to receive tickets in the post, or enter over the phone with a credit or debit card, please call our Grand Draw Hotline on 01628 201286.
Early Bird closing date
12th December 2018
Closing date
24th January 2019
Draw date
8th February 2019
Winners published
15th February 2019
Who you are helping
In 2017, our world was shattered. After Oscar's cancer diagnosis, he went straight into chemotherapy and required surgery to remove the tumour's mass from the right side of his face. However, just before Christmas we found out that we would have to fly to Germany as the final vital treatment was not available in the UK; it was one of our hardest Christmases.

As a family we have been to hell and back, but Oscar has been our superhero throughout. He has shown amazing courage, never once complaining. He has struggled with terrible sickness, joint pain and fatigue, but this hasn't stopped him from always having the biggest smile on his face and filling the room with his infectious laugh.

It's Oscar who has been our 'rock' and got us through the darkest of days when it should have been the other way around. Without his positivity and tenacity, as cancer parents, we would have crumbled long before now.
Cheryl, Oscar's mum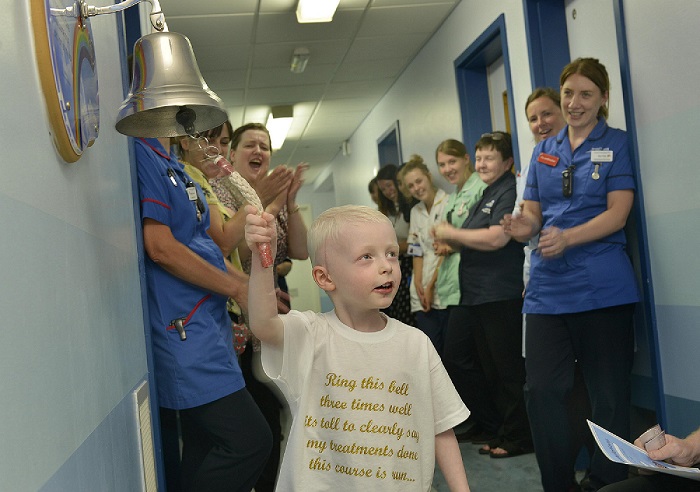 Congratulations to our Summer Grand Draw Winners!
1st £25,000 Mr Symonds, Birmingham, Ticket Number 01593478
2nd £4,000 Mrs Sparkes, Bembridge, Ticket Number 01453395
3rd £2,000 Holtom, Stratford-upon-Avon, Ticket Number 02487788
For a list of all the winners, please visit our raffle website
Christmas Grand Draw Terms & Conditions
Responsible Gambling
Are you gambling more than you really want to? If you are worried about your gambling or that of someone close to you, Gamble Aware can provide support and information. You can contact the national helpline by calling 0808 8020 133. Lines open 8am to midnight. Licensed by the Gambling Commission under the Gambling Act 2005 www.gamblingcommission.gov.uk