Ryan was given 48 hours to live
Ryan was 14 years when he was first diagnosed with NK/T-cell lymphoma. His diagnosis came in August 2016 and, by that point, Ryan was too poorly to even begin treatment. He was admitted to the Teenage Cancer Trust Unit in Cardiff to begin nasogastric feeding and IV steroids to attempt to get him strong enough to begin treatment.
He then had a PEG feeding tube fitted which ruptured his stomach and he was given 48 hours to live with sepsis and peritonitis. He pulled through and finally began a gruelling nine months of radiotherapy and chemotherapy treatment.
Ryan managed a few weeks here and there out of hospital, resting at home between cycles. But he did not attend a single day of schooling in what should have been Year 10, the first year of GCSEs.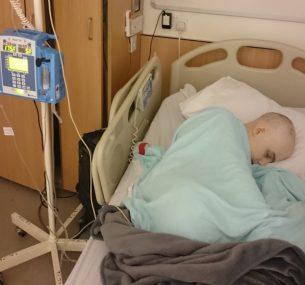 Ryan relapsed
Ryan returned to school in September 2017 to begin Year 11 on the agreement he was only going to attend part-time for English and Maths lessons and only sit those GCSEs with his peers. Ryan is autistic and putting him back a year would have been catastrophic to his wellbeing. As it turned out, Ryan only managed the first four days of the new school year before his cancer relapsed on 11 September.
Fortunately, he was well enough this time to begin a new immunotherapy treatment that meant he could still attend school for his English and Maths lessons. But due to treatment schedules and regular hospital appointments, he only managed to attend 43% of those lessons. Nevertheless, he sat his Maths GCSE exam with his peers in November 2017 and achieved, beyond all expectations, a Grade B.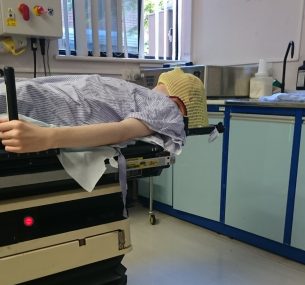 Our Golden Moment
Ryan faces a stem cell transplant which will bring another year of hell. But he is adamant that he intends to sit his English GCSE even if it has to be in isolation in hospital. He says he will not miss out again.
Our golden moments are seeing him defy the doctors time and time again and beating the odds that are constantly stacked against him. The battle continues.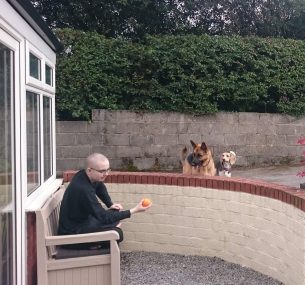 Update April 2018
Ryan's latest Positron Emission Tomography (PET) scan results on 29 March show some response to the Pembrolizumab immunotherapy treatment, but not enough to be viable for a stem cell transplant as hoped. A further four cycles (12 weeks of treatment) has been funded, with a further PET scan and decision at the end of June. Ryan is relatively well in himself and continues to attend school part-time to prepare for his up-coming GCSE exams. The battle continues…
Non-Hodgkin lymphoma   Treatment
You can read more about Ryan's journey: Belly Button Panda
Update June 2019
Ryan is relatively well. He continues to have Pembrolizumab immunotherapy treatment every three weeks in Cardiff. The doctors are pleased that Ryan is coping well and he's not experiencing any of the possible side effects which means he's been able to attend school part-time to re-sit his English GCSE. He has two exams in June.
He's been offered a place at college in September to study an animal care qualification and we hope that continuing treatment means he'll be able to manage the course.
Ryan has a treatment review in September, which will be the start of our fourth year of this nightmare. That review will be to decide if we continue with the immunotherapy treatment or if we stop and 'see what happens', so there's still a lot of uncertainty to face and I'm expecting there to be another curveball to come yet.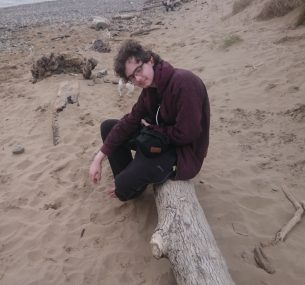 How you can help
If you've been touched by Ryan's journey, help us invest in the high quality research that really matters which would otherwise go unfunded.
This helps to support children with cancer so they can be with their families for longer.
Have you or a family member been affected by childhood cancer?
Many of our supporters have been affected by childhood cancer – either through family, friends or their own personal experience. These patient stories can help inspire others to get involved with us, or can support our media work.
If you have a story that you would like to tell, please contact us by email.