Today it's your chance to win £25,000!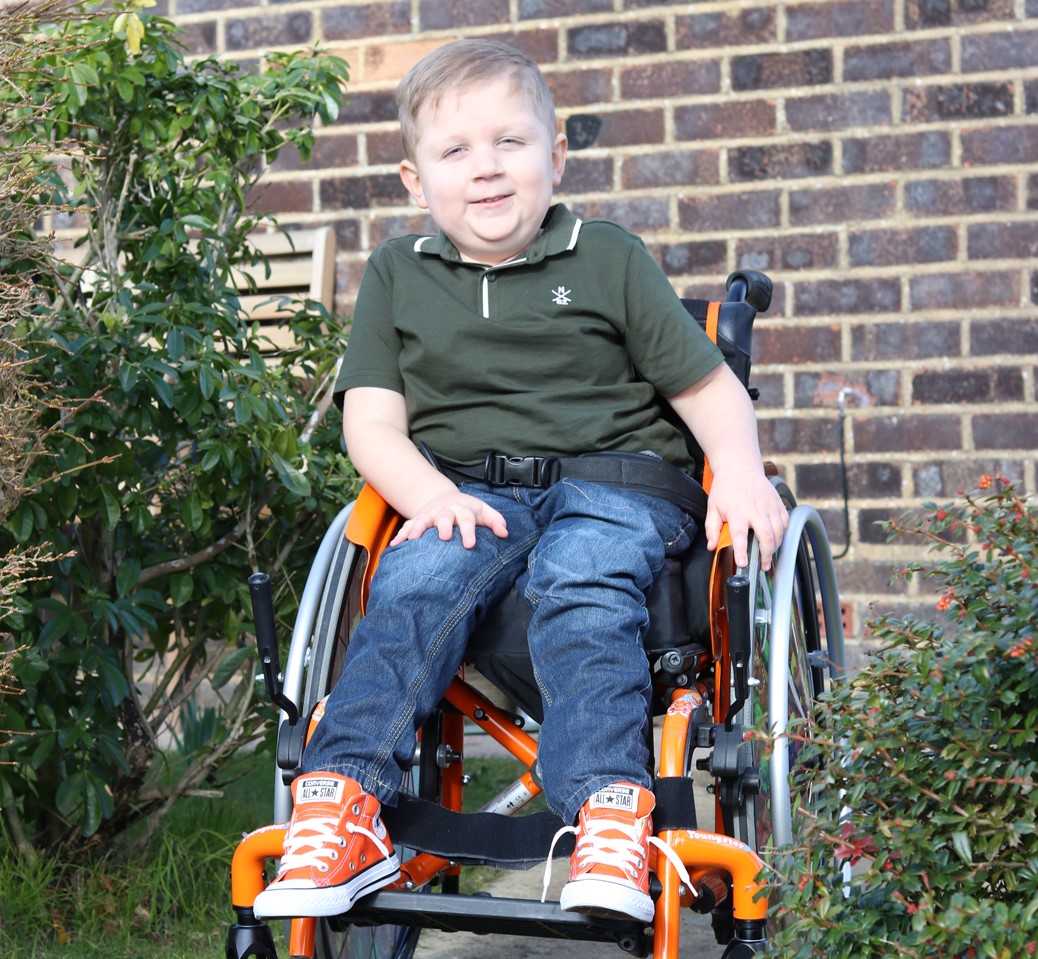 Enter our Spring Grand Draw today for your chance to win £25,000. Your support can help fund life-saving research into more-effective brain tumour treatments that will give hope to children like Blake.
Just £1 a ticket for your chance to win
For just £1 a ticket you could help fund research into safer, more effective treatments that will support more children like Blake. Blake was just three years old when he was diagnosed with a brain tumour. He went through months of toxic treatments which caused damage to his brain and paralysis from his chest down. Now Blake is disease stable, but is learning to live with the side-effects of his harsh treatment. Enter our Spring Grand Draw today for your chance to win one of 23 amazing cash prizes and help more children like Blake.
Enter now for £1 and you could win...
1st Prize
£25,000 cash
2nd Prize
£4,000 cash
3rd Prize
£2,000 cash
20 Runner-up cash prizes
£100 cash
Early Bird Draw
Our Early Bird draw closes on Saturday 18th April. Send your tickets back quickly to win one of ten £50 John Lewis & Partners vouchers!
Enter online, by post or over the phone
You can enter the raffle by entering online, by post or over the phone! If you'd like to enter online, please follow the link below.
If you'd prefer to receive tickets in the post, or would like to enter over the phone please call our Grand Draw Hotline on 01628 201286.
Early Bird closing date
Saturday 18th April 2020
Main draw closing date
Monday 25th May 2020
Draw date
Friday 5th June 2020
Winners published
Friday 12th June 2020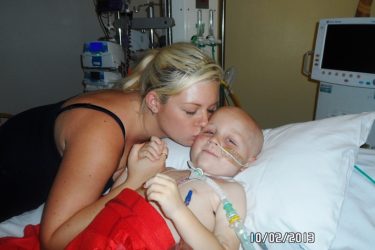 Every £5 donated or 5 Grand Draw tickets bought...
….could support families like Blake's by helping to fund brain tumour support services for children and their parents.
Read Blake's story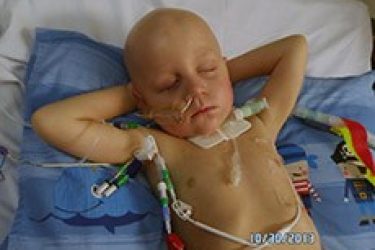 Every £12 donated or 12 Grand Draw tickets bought...
…..could help fund new intraoperative MRI scanning methods that could make brain tumour surgery safer for children like Blake.
Find out more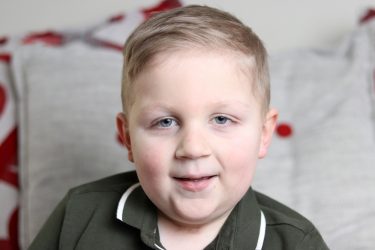 Every £20 donated or 20 Grand Draw tickets bought...
….could help fund large-scale, collaborative research into brain tumours to give young patients like Blake hope for new, more-effective treatments.
Find out more brain tumour research
Who you're helping
For just £1 a ticket you can help fund visionary research into kinder and safer treatments for children like Blake…

Blake was just three years old when he was diagnosed with Stage 3 Medulloblastoma – a very fast-growing brain tumour. By the time the doctors had discovered the tumour, it had spread down his entire spine. I was absolutely heartbroken.

After the first four days of his treatment we noticed he wasn't moving his legs. The toxic chemotherapy had left my little boy paralysed from the chest down. Six weeks of intensive radiotherapy to his brain and spine followed. We were repeatedly told that the treatments could kill him but his persistence and zest for life shone through.

At such a young age Blake has already coped with so much, but as he gets older the side-effects of his treatments are becoming more apparent. The radiotherapy caused damage to his brain and so he struggles with short-term memory loss. Physically he finds it difficult to do small tasks and often needs assistance. But Blake is a true hero and is learning to make the most of life with his disabilities.

By playing Children with Cancer UK's Spring Grand Draw, you can help fund vital research projects to help find less-harmful treatments for children like Blake. Thank you and best of luck in the draw.
Llian, Blake's mother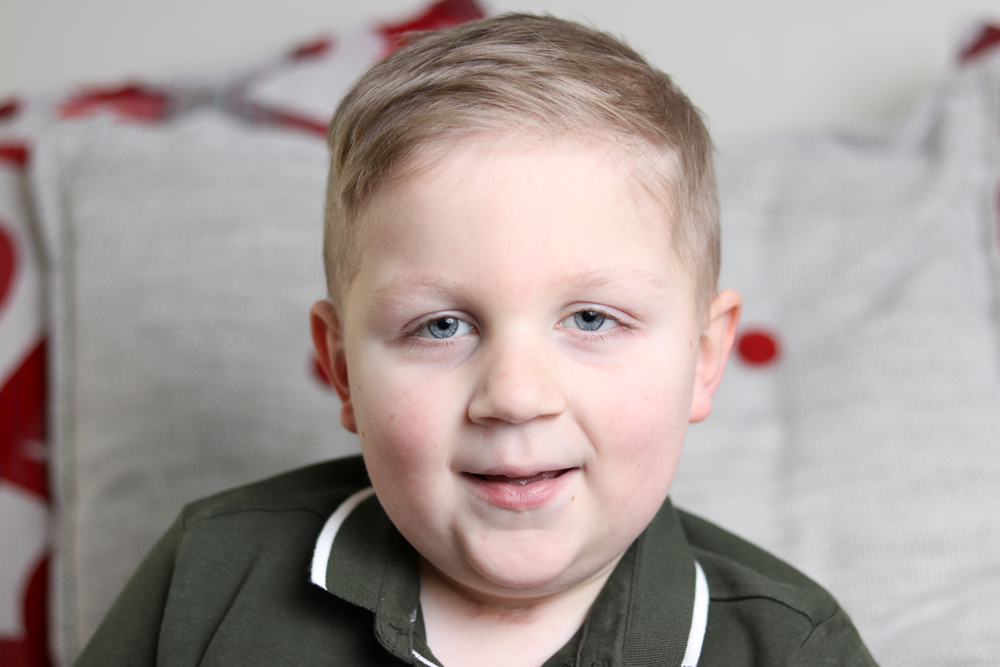 Congratulations to our Christmas Grand Draw Winners!
1st £25,000 Mrs Taylor, Cumbria
2nd £4,000 Mrs Abalo, Cheshire
3rd £2,000 Mr Lane, Shropshire
For a list of all the winners please call 01628 201 268
Spring Grand Draw Terms & Conditions
Responsible Gambling
Are you gambling more than you really want to? If you are worried about your gambling or that of someone close to you, Gamble Aware can provide support and information. You can contact the national helpline by calling 0808 8020 133. Lines open 8am to midnight. Licensed by the Gambling Commission under the Gambling Act 2005 www.gamblingcommission.gov.uk
We appreciate your support during this time

Our Grand Draws are planned months in advance and so a lot of planning and money has already been invested in setting up the Spring Grand Draw. We have decided to continue to run the Spring Grand Draw as our raffle appeals are a vital part of our fundraising and your support will enable us to continue funding visionary research projects to help young cancer patients.
We are committed to ensuring the safety and wellbeing of all of our supporters and we are closely monitoring and supporting the Government's guidance regarding essential travel and social distancing. If you are unable to send in your entries via post you can still take part – call us on 01628 201 286 or enter online here  We are very grateful for your support during this period.
Currently we do not anticipate any changes to the close date or draw dates of the Grand Draw. However, if postal entries and deliveries are affected by the Coronavirus pandemic and are delayed or suspended, we have contingency plans in place to postpone the closing date so that all entries can be received and fairly included in the Grand Draw. We will update our website with any information on changes to the dates of the Grand Draws, and so you can visit this page to stay updated. Or if you have any further questions please do contact us on 020 7404 0808 and we will be happy to help.