Congratulations to our Summer Grand Draw Winners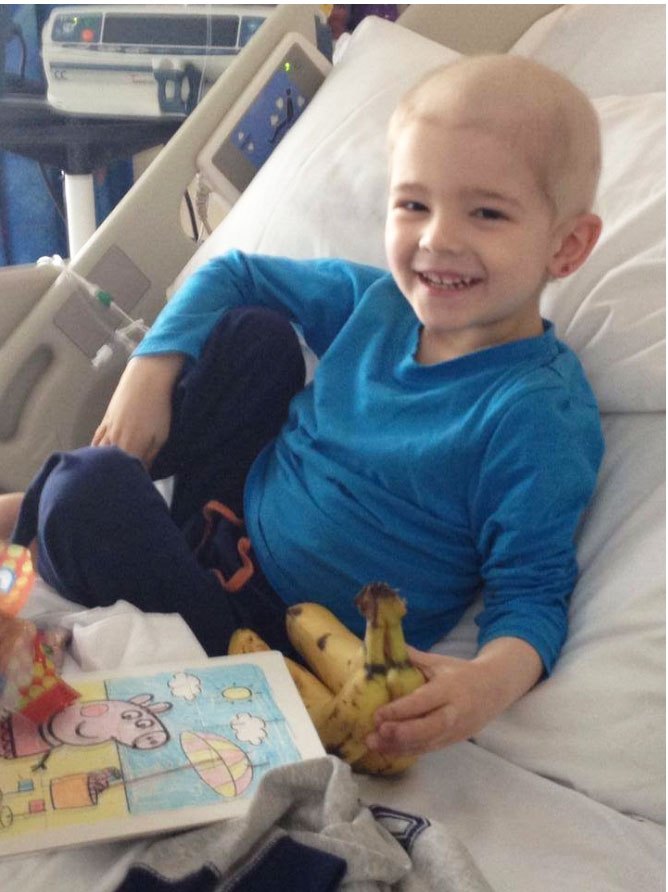 1st £25,000 Ms Watkins
2nd £4,000 Mrs McEwan
3rd £2,000 Mrs Chodha
To see all the winners, please visit our raffle website
For a list of all the winners please call 01628 201 268
Thank you to everyone that entered and helped more children with cancer ring the end of treatment bell.
Josh was diagnosed with Burkitt lymphoma, a very aggressive cancer, when he was only three years old. His gruelling cancer journey began straight away after diagnosis and his treatment made him incredibly ill.
Thanks to previous cancer research, his doctors knew the best course of treatment for Josh. After four intensely difficult months for Josh and his family, they were so overjoyed to reach the end of his treatment and ring the bell together.
Our Christmas raffle opens on 7th of October.
You can enter our Christmas Grand Draw here from 7th of October 2021.
Our Grand Draw prizes...
1st Prize
£25,000 cash
2nd Prize
£4,000 cash
3rd Prize
£2,000 cash
100 Runner-up cash prizes
£10 cash
Sign up to hear about our next Grand Draw
Our Summer Grand Draw is currently closed.
Sign up using the button below to receive updates on when our next Grand Draw opens.
Early Bird closing
Friday 16 July 2021
Main closing date
Friday 3 September 2021
Draw date
Friday 17 September 2021
Winners published
Friday 24 September 2021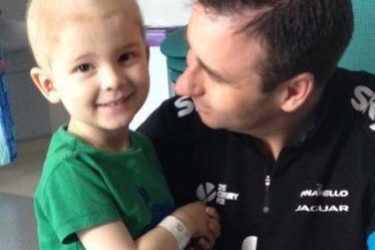 Every £5 donated or 5 Grand Draw tickets bought...
…could help children like Josh, and their families, receive practical and emotional support throughout their cancer journey.
Read Josh's's story
Read Josh's's story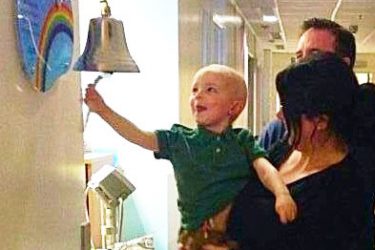 Every £12 donated or 12 Grand Draw tickets bought...
…so more children like Josh get to ring the end of treatment bell.
Find out more
Find out more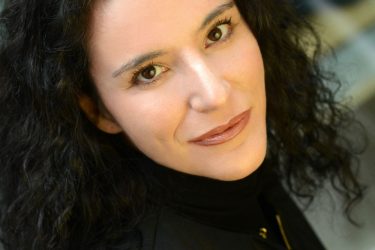 Every £20 donated or 20 Grand Draw tickets bought...
…could help fund research projects into lymphoma by researchers such as Dr Claudia Allemani.
Find out more
Find out more
Who you're helping
For just £1 a ticket you can help bring hope to children like Josh. His mum, Jane, shares their story below:
Josh was diagnosed with Burkitt lymphoma, a very aggressive cancer, at the age of three. No one could have ever prepared us for the pain and total devastation of hearing the words: "I'm really sorry but Josh has cancer". Within seconds, our life fell apart and shattered into millions of tiny pieces.

The very next day, his Hickman line was fitted and very intensive chemotherapy began. Ward 84 at Royal Manchester's Children Hospital became our new temporary home. He was hooked up to so many things to help him, including being "fed" through his Hickman line

The end of treatment bell in our ward became our symbol of hope; and we longed for the day that Josh would get to ring it and we could start the next chapter of his life. Finally it happened after four difficult months. When Josh rang that bell loud and proud, everyone cheered and celebrated. It was such a special moment.

We are now looking forward to the brighter times ahead of us and creating lots more memories with our amazing son, our very own real life superhero.

Helping more children like our Josh reach the end of treatment bell is so important to us. Playing the Summer Grand Draw is a fun way to get involved and help!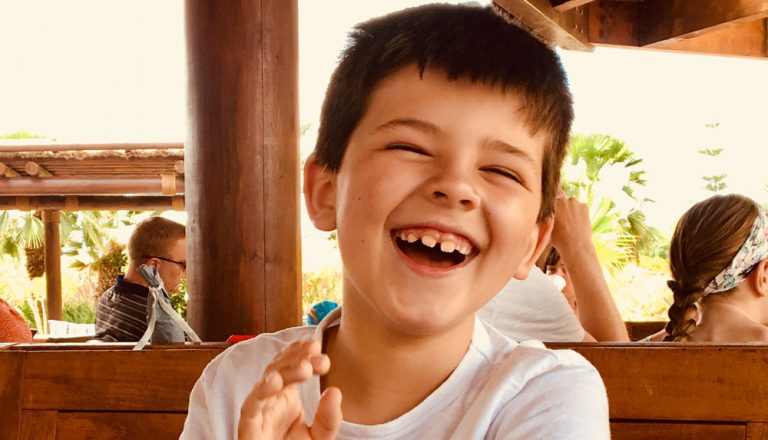 Congratulations to our Summer Grand Draw Winners
1st £25,000 Ms Watkins
2nd £4,000 Mrs McEwan
3rd £2,000 Mrs Chodha
To see all the winners, please visit our raffle website
For a list of all the winners please call 01628 201 268
Grand Draw Terms & Conditions
Responsible Gambling
Are you gambling more than you really want to? If you are worried about your gambling or that of someone close to you, Gamble Aware can provide support and information. You can contact the national helpline by calling 0808 8020 133. Lines open 8am to midnight. Licensed by the Gambling Commission under the Gambling Act 2005 www.gamblingcommission.gov.uk

Josh's Story
Josh was diagnosed with Burkitt Lymphoma, a very aggressive cancer, at the age of three, in April 2014. His mum, Jane, tells their story so far.
Read Josh's story
Read Josh's story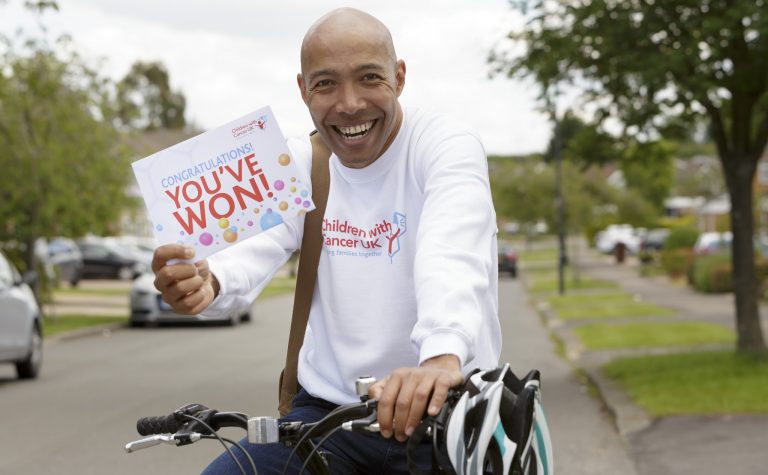 Weekly Winners Lottery
Every week, you could win one of 100 guaranteed cash prizes – including our fantastic £1,000 jackpot. It's a great way to have some fun while helping children with cancer.
Enter online
Enter online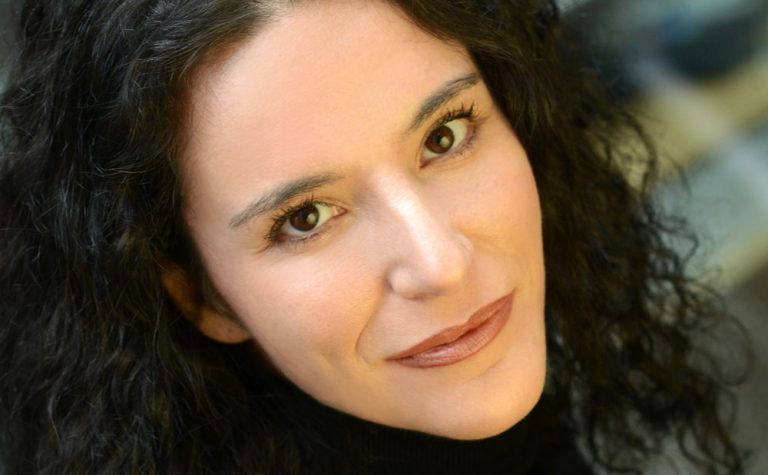 Lymphoma and leukaemia research
In this study Dr Allemani and her team will examine the differences in world-wide survival of children and young adults who were diagnosed with leukaemia or lymphoma under 25 years of age
Find out more
Find out more
Previous
Next