Today it's your chance to win £25,000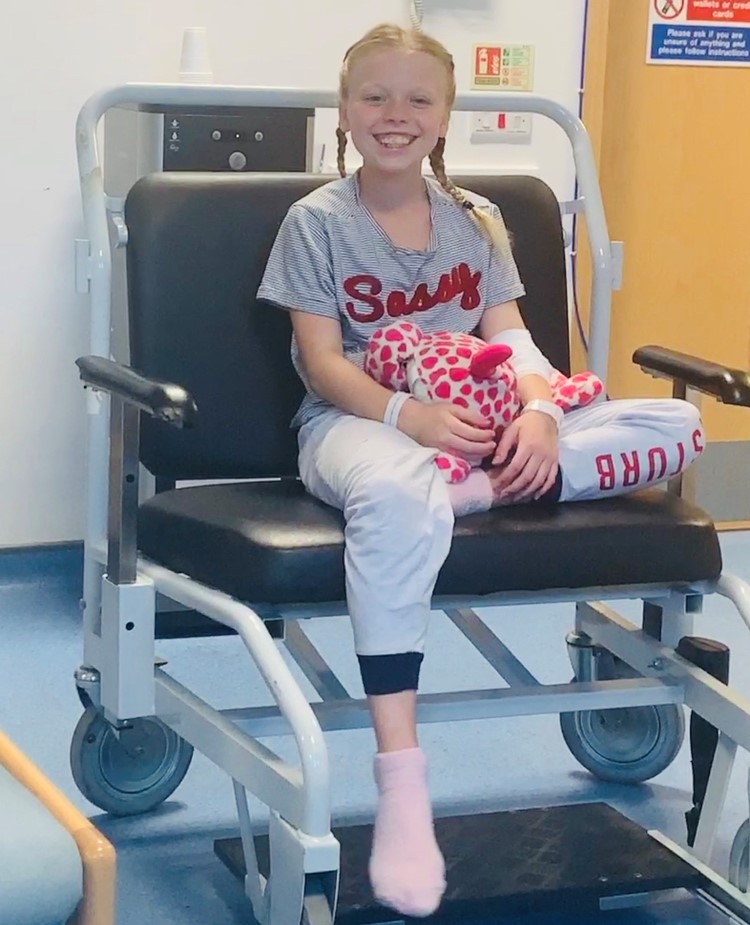 Enter our Spring Grand Draw today to be in with a chance to win BIG and support more children like Eve. For just £1 a ticket you could help fund research into better treatments to save children's lives.
Eve was diagnosed with a rare brain tumour when she was ten years old. For over a year, Eve went through various gruelling treatments and even had surgery. Eventually, she rang the end of treatment bell in September last year. But she now has to wait for up to 18 months to find out whether the treatment was successful or if it has caused any long-term side effects.
Every ticket you buy will help fund vital research and give the hope of better treatments to children like Eve. Enter today your chance to be one of our lucky winners.
Enter now for £1 and you could win...
1st Prize
£25,000 cash
2nd Prize
£4,000 cash
3rd Prize
£2,000 cash
100 Runner-up cash prizes
£10 cash
Enter online, by post or over the phone
You can enter our Spring Grand Draw online, by post or over the phone! If you'd like to enter online, please follow the link below.
If you'd prefer to receive tickets in the post or would like to enter over the phone, please call our Grand Draw Hotline on 01628 201286.
Early Bird closing
Friday 9th April 2021
Main closing date
Friday 21st May 2021
Draw date
Friday 4th June 2021
Winners published
Wednesday 16th June 2021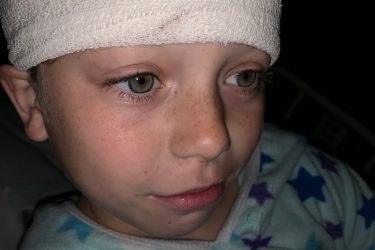 Every £5 donated or 5 Grand Draw tickets bought...
…could help children like Eve, and their families, receive practical and emotional support throughout their cancer journey.
Read Eve's story
Read Eve's story
Every £12 donated or 12 Grand Draw tickets bought...
…could assist with the funding of research projects into developing alternative treatments to surgeries for brain tumours.
Find out more
Find out more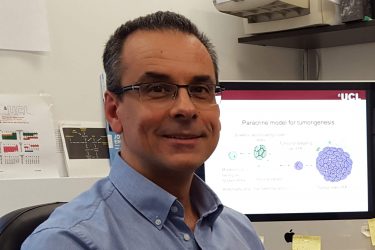 Every £20 donated or 20 Grand Draw tickets bought...
…could help fund large-scale collaborative research into brain tumours to give young patients like Eve hope for new treatments.
Find out more
Find out more
Who you're helping
For just £1 a ticket you can help bring hope to children like Eve. Her mum, Penny, shares their story below:
In April 2019, Eve started suffering with headaches and her eyesight went fuzzy. She grew progressively unwell. Eventually, she was taken in for an MRI scan and that day our hearts were broken by the news that our little girl had a brain tumour.

She had to be operated on immediately, but we were warned that the surgery could cause her to go blind. It was a tough decision, but we knew we had no other choice. Unfortunately the doctors were unable to remove her tumour as this could cause a lot of damage. However, they were able to place a drain in her head to remove the fluid which relieved her symptoms. Soon Eve returned to school part time and even started dancing again.

But soon Eve's headaches started to come back and after an MRI scan, we received the disheartening news that her tumour had developed a new cyst that was putting her vision at risk again. This cyst couldn't be drained in the same way and she would need to have proton beam therapy.

I'm so proud of my little girl. She got through it all, and rang the end of treatment bell in September 2020. But it will take another 18 months to find out whether the treatment was successful and whether it has caused any long term side-effects. We just hope her tumour has responded to the treatment because all Eve wants is to be a normal kid again, without having to worry about the tests and the headaches.

By entering the Spring Grand Draw, you can really help fund life-saving research into more effective treatments for children like my Eve. Thank you so much for your support and best of luck in the draw!
Penny, Eve's mum.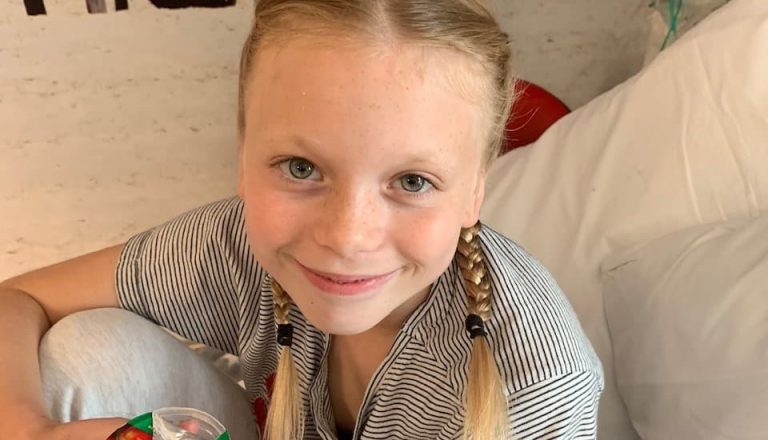 Congratulations to our Christmas Grand Draw Winners!
1st £25,000 Mr Ball
2nd £4,000 Mr McCarroll
3rd £2,000 Mr Baker
To see all the winners, please visit our raffle website
For a list of all the winners please call 01628 201 268
Grand Draw Terms & Conditions
Responsible Gambling
Are you gambling more than you really want to? If you are worried about your gambling or that of someone close to you, Gamble Aware can provide support and information. You can contact the national helpline by calling 0808 8020 133. Lines open 8am to midnight. Licensed by the Gambling Commission under the Gambling Act 2005 www.gamblingcommission.gov.uk
We appreciate your support during this time
Our Grand Draws are planned months in advance and so a lot of planning and money has already been invested in setting up the Spring Grand Draw. We have decided to continue to run the Spring Grand Draw as our raffle appeals are a vital part of our fundraising and your support will enable us to continue funding visionary research projects to help young cancer patients.
We are committed to ensuring the safety and wellbeing of all of our supporters and we are closely monitoring and supporting the Government's guidance regarding essential travel and social distancing. If you are unable to send in your entries via post you can still take part – call us on 01628 201 286 or enter online here. We are very grateful for your support during this period.
Currently we do not anticipate any changes to the close date or draw dates of the Grand Draw. However, if postal entries and deliveries are affected by the Coronavirus pandemic and are delayed or suspended, we have contingency plans in place to postpone the closing date so that all entries can be received and fairly included in the Grand Draw. We will update our website with any information on changes to the dates of the Grand Draws, and so you can visit this page to stay updated. Or if you have any further questions please do contact us on 020 7404 0808 and we will be happy to help.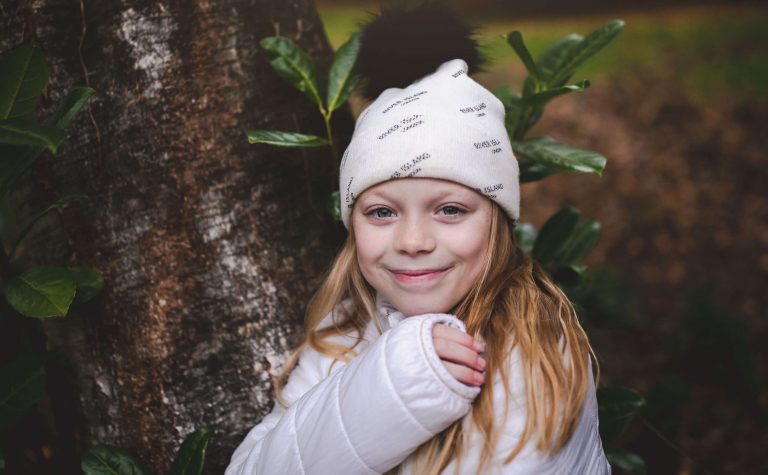 Watch as Eve tells her story
Eve was diagnosed with craniopharyngioma, a type of brain tumour in 2019, at the age of 10. Now at the age of 12, Eve shares her childhood cancer story.
Watch Eve's video
Watch Eve's video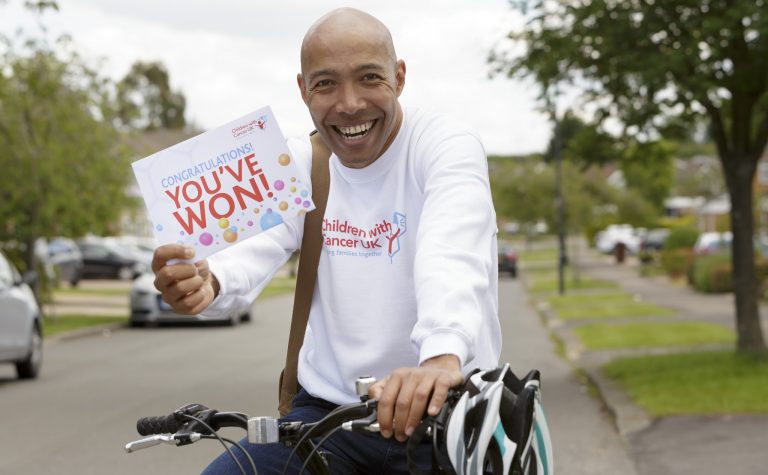 Weekly Winners Lottery
Every week, you could win one of 100 guaranteed cash prizes – including our fantastic £1,000 jackpot. It's a great way to have some fun while helping children with cancer.
Enter online
Enter online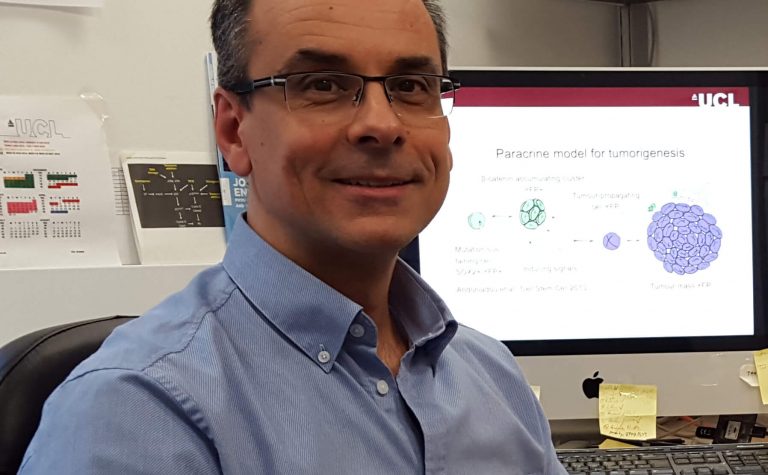 Improving treatment
Research to identify the genetic profile of brain tumours, and then work towards the development of new therapies and treatments for the disease.
Find out more
Find out more
Previous
Next