Thank you for taking part
Thank you to everyone who has so far taken part in the Two Point Six Challenge. The Coronavirus (COVID-19) pandemic is having a huge impact on young cancer patients and their families. You're helping us to continue to fund research that will help keep families together, at a time where we urgently need your support. Since the challenge begun on Sunday 26 April, we've seen some truly inspiring and imaginative challenges from our 2.6 team. So far, our Children with Cancer UK challengers have sung 26 songs, completed a fancy dress circuit, walked a marathon around the house, taken on 260 press-ups, bowled 26 wickets and run a 26-household neighbourhood marathon.
Celebrate in style with Notch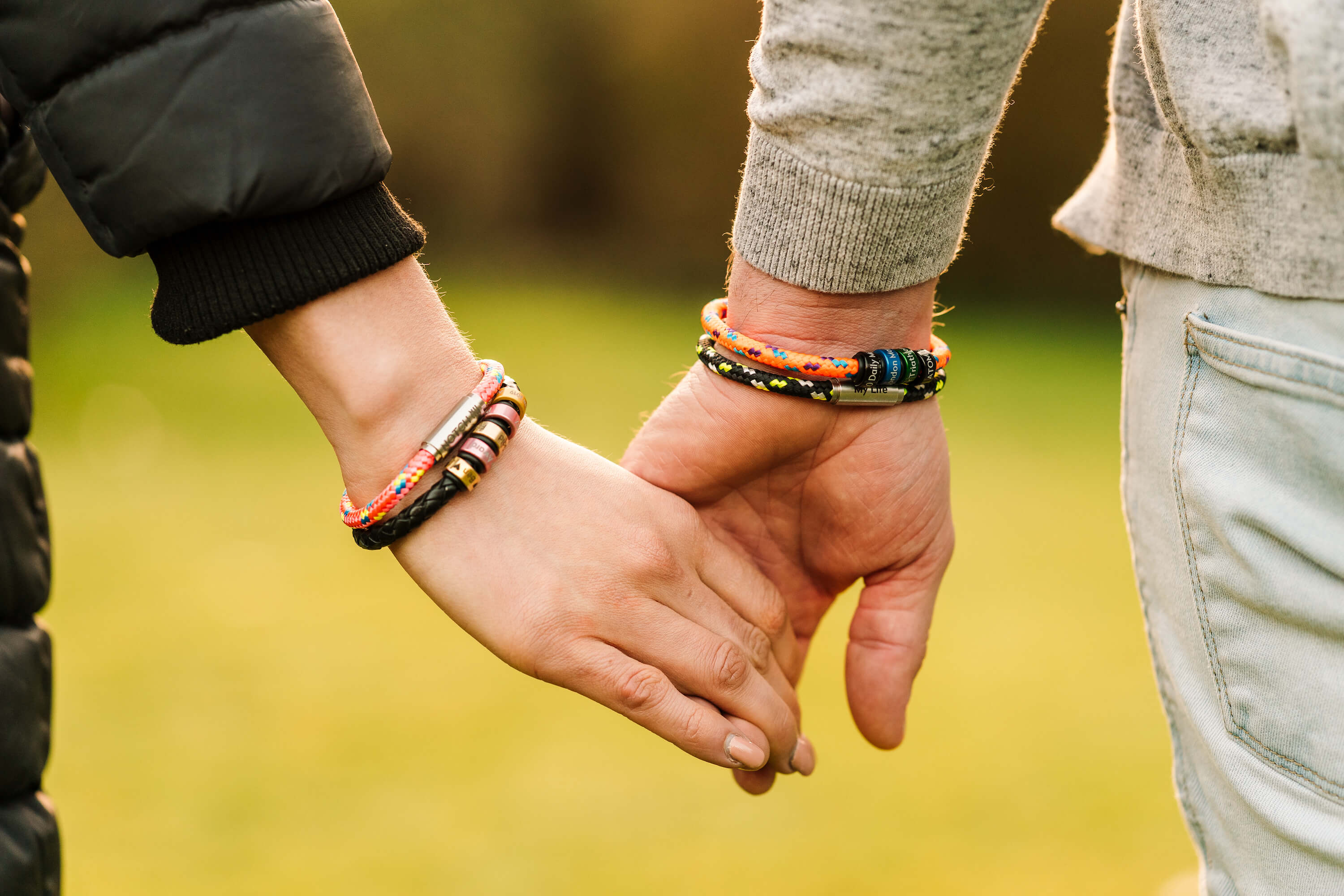 Working in partnership with Notch you can commemorate taking part in The 2.6 Challenge by purchasing a bracelet and engraved notch (£14) sold in support of Children with Cancer UK. 10% of the proceeds will be donated to our cause when you purchase an item from this collection. Please take a look and celebrate taking part in this national challenge that has been created to help save the UK's charities.
Children with Cancer UK is working in partnership with Notch to create a wider range in support of Children with Cancer UK so you can celebrate every achievement, wearing your bracelet and taking pride in each Notch that represents something special to you.
NOTCH® is the fashionable, stylish, go-anywhere bracelet, where you choose the words, and those you love wear the message. NOTCH® Bracelets are designed for Notches (think of them as charms, but different). And for each Notch you add to your bracelet, you choose a customised inscription or personal dedication. Celebrate any challenge, goal or milestone with NOTCH®.
About The 2.6 Challenge
In what would have been one of our biggest weeks of the year as a charity, we were excited to join The 2.6 Challenge – a national initiative to save the UK's charities. By taking part, supporters joined thousands of others across the UK to help us raise a staggering amount of money in just five days. The campaign, The 2.6 Challenge, launched on Sunday 26 April – what should have been the date of the 40th edition of the Virgin Money London Marathon. From Sunday 26 April, the public was asked to dream up an activity based around the numbers 2.6 or 26 and fundraise or donate to Save the UK's Charities. The 2.6 Challenge was open to anyone of any age – the only requirement is that the activity followed the Government guidelines on exercise and social distancing.
The 2.6 Challenge was a simple and fun way for everyone to do their bit to help save the UK's charities. Learn more about this event with our FAQs.