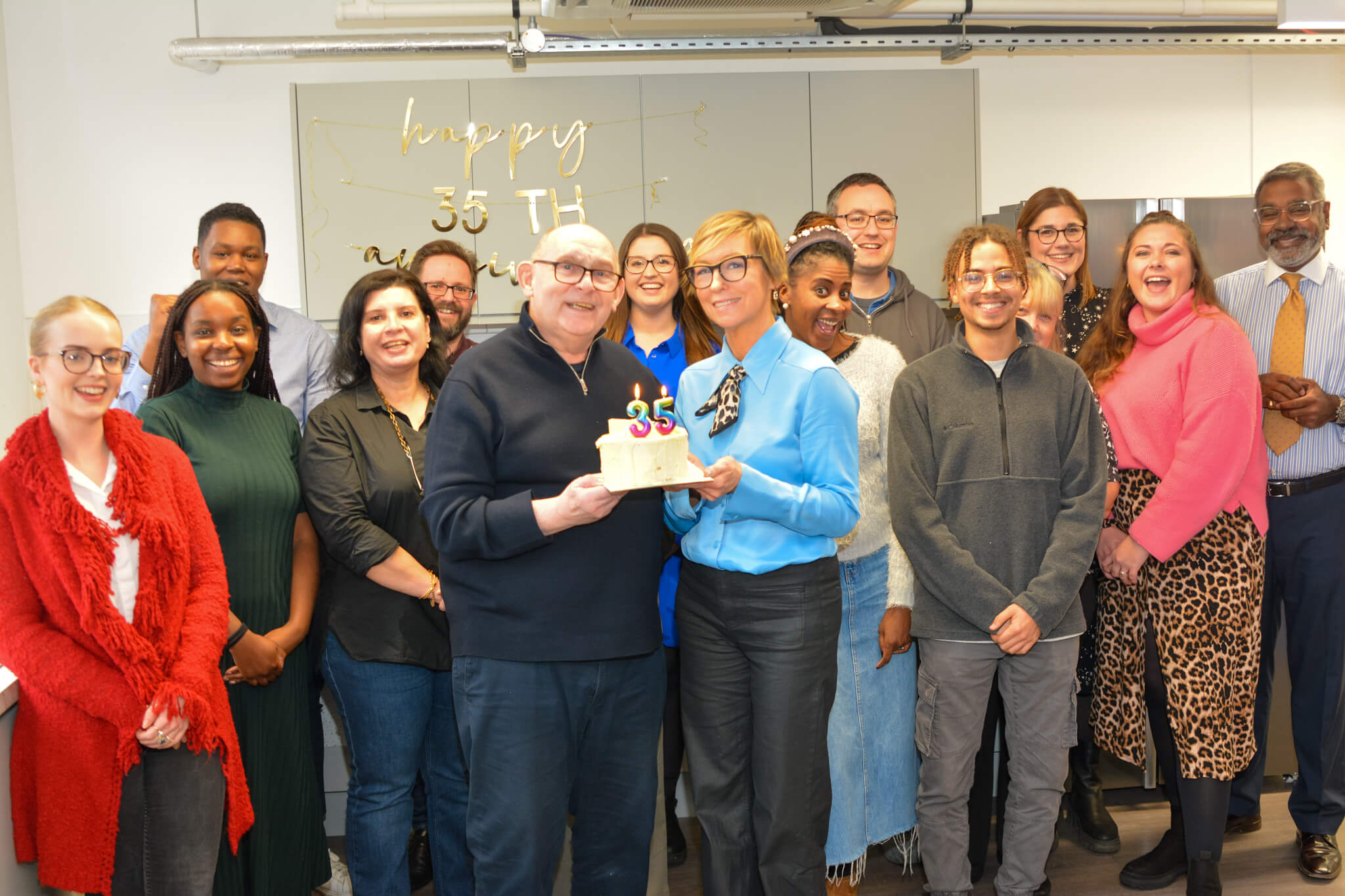 On 12 January 2023
, Children with Cancer UK celebrated its
35th anniversary
at their new head office in London. To help mark the special occasion, the staff took time out to celebrate and reflect on the past 35 years of helping to save young lives.
Our CEO, Jo Elvin said:
The O'Gorman family has built a truly awe-inspiring charity and made ground-breaking strides towards a world where every child survives cancer. In our 35th year – and beyond – that work continues, as does our passion to make the future even better for young patients and their families.
We know there is still a lot of work that we need to do to help children and young people children with cancer and their families. We look forward to continuing to
fund even more vital specialist childhood cancer research
that will take us closer to
our vision
of a world where every child and young person survives their cancer diagnosis.