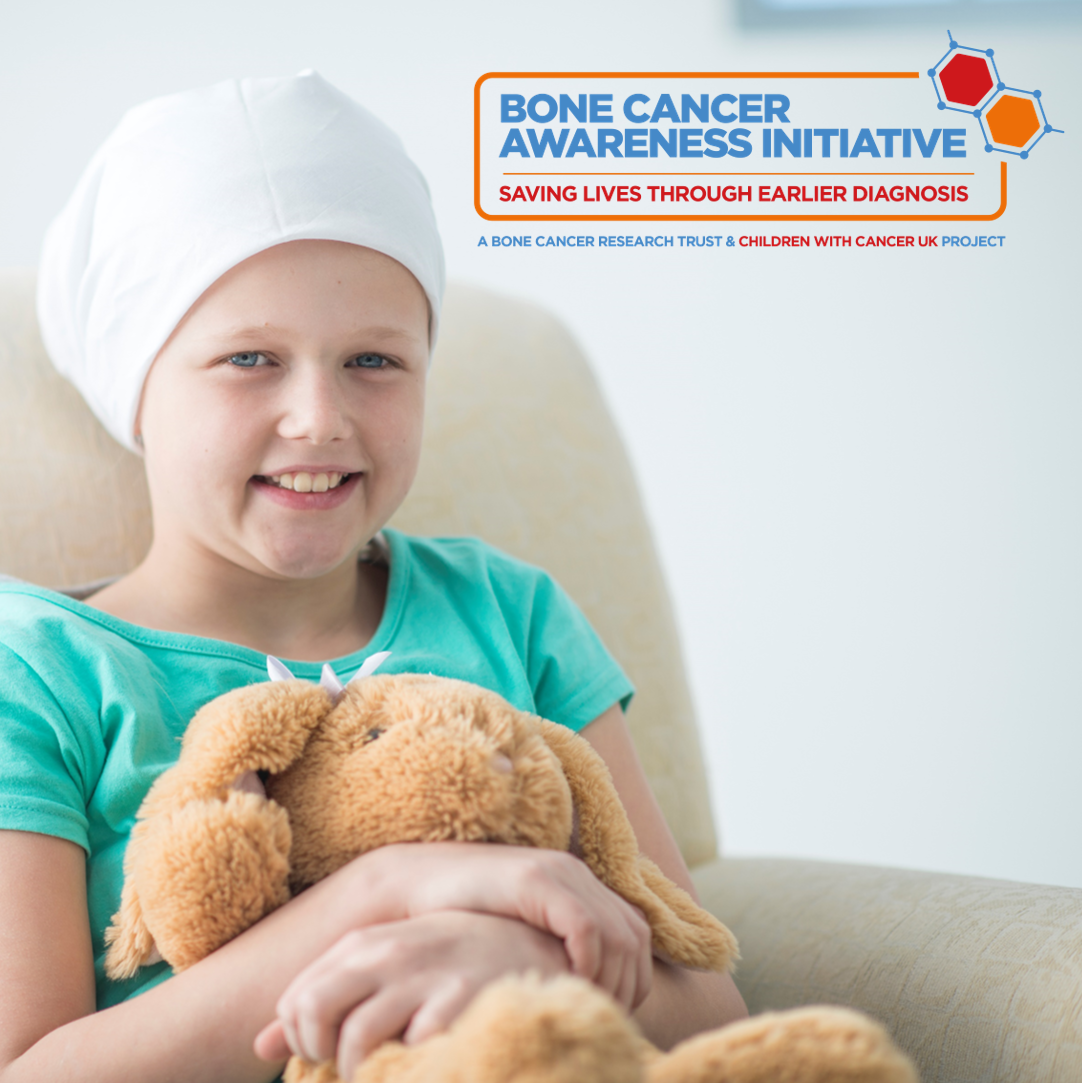 A new life-saving collaboration
For decades patients have reported experiences of late diagnosis and progressed disease by the time a diagnosis has been made – dramatically reducing their chance of survival, increasing the need for life-changing surgery and treatment and significantly reducing post-treatment quality of life. Research conducted by the Bone Cancer Research Trust has found
1 in 4 patients (26%)
wait more than 7 months
to receive an accurate diagnosis and
13% wait more than a year.
Many cases are currently missed or mistaken for other conditions, such as growing pains, sporting injuries or other muscular skeletal conditions. Recent data released by Public Health England shows that between 2006 and 2016 21% of primary bone cancer patients were diagnosed via Accident & Emergency departments and not through referrals from GPs. To mark the start of Sarcoma Awareness Month in July 2020, the Bone Cancer Research Trust and Children with Cancer UK announced their second collaborative project –
the Bone Cancer Awareness Initiative
. This 100-day online and postal campaign, culminating in Bone Cancer Awareness Week (5-11 October), aimed to reach all GP practices, medical students, radiology departments, muscular skeletal physiotherapists and pharmacies in the UK. For the first time, this campaign provided them with the knowledge and tailored tools to identify a potential case of primary bone cancer and will give guidance on how to confirm or rule out a diagnosis.