To help with the motivation we have plenty of running races taking place in 2021 that you can sign up to. This way you'll have a tangible goal to work towards, and you'll be part of the great Team Children with Cancer UK running family. So what are you waiting for? Here are a couple of tips to get started on your running journey.
Getting prepared
Before you make it out the door, you'll want to make sure you have the right kit. Get yourself some new running gear to get you excited and prepared for your runs – whether it's your trainers or clothing, think lightweight, breathable and supportive. With winter upon us, you'll want to stay warm and dry. A good wicking base layer will help, and there is nothing wrong with tying your waterproof jacket around your waist once you get hotter.
You can make yourself visible with some high-vis items. Once you're looking the part, make yourself a running playlist to get you pumped and help those miles fly by. Don't forget to encourage your friends and family to get involved! Having some fellow runners will help you stay motivated, stick to planned run days and inspire some friendly competition. You can even set up an informal Strava competition with your friends and family – who can run the longest in a week?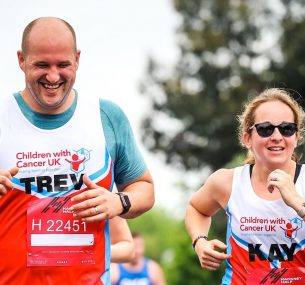 Ease yourself in
Start slowly and build your pace gradually. Forget about hitting a certain distance to begin with, just set a time goal you'd like to reach. It's perfectly fine to try a run-walk by focusing on a few minutes of running, followed by a period of walking. 'Couch to 5k' is a running plan designed for absolute beginners, and a fantastic way to build up your running duration.
Once you've got a few weeks' running under your belt and you're noticing your progression, consider varying your runs. That could be your pace, time, or distance, or perhaps it's time to change the scenery by seeking out a new route.
Running can be great fun (believe it or not!) once you've got going, and it's difficult to beat that post-run feeling of pride.
Taking care
Don't forget to warm up and cool down! If you want to improve your performance, recovery and avoid injury, these are a must. Warm up with some dynamic stretches to activate your muscles and improve your range of motion. Cool down towards the end of your run by bringing your heart rate down with a light jog, before stretching out.
And most importantly – enjoy yourself! Running can be great fun (believe it or not!) once you've got going, and it's difficult to beat that post-run feeling of pride.
To help with your running motivation we recommend setting yourself a specific goal. Whether it's running a 10K, or taking on a half marathon, we've got you covered. We have charity places in the iconic Great North Run, you can run through the historic city of Oxford, or run through leafy Richmond in London. Check out our exciting running events for 2021 here and find your running goal today.