Symptoms and diagnosis – and 'the look'
For a few months, Ace had been getting colds, nose bleeds and complaining of noises in his ears.  He had been having bad mood swings and we just thought that it was the terrible twos, but a year late. Every time we took him to our GP, all we got was 'it's that time of year' or 'it's viral', or the best one was 'it's a urine infection'.
One day, Ace was being a real little terror and I poked him gently in the chest and told him to behave. That night, he had a large bruise on his chest. The next day, the bruise still there, but bigger and more purple. Two days later, he turned white as a ghost – he was just so pale, it was horrible.
I had looked on the internet at the symptoms – it came back with iron deficiency or leukaemia. 'But my kids won't get that,' I thought, 'that's what other people's kids get'.
We went to see our family GP, and when she heard the story and saw the bruise, she requested a blood test. After the blood test at hospital, my wife dropped me at work on the way home. Within an hour, she called me saying: "We have got to get Ace back to hospital now. He is in a serious condition."
The hospital took some more blood, and when the results came back, it was all foreign to us. Haemoglobin, platelets, neutrophils – we didn't know what all those things were, and the numbers meant nothing to us.
We were shown onto a ward where there were four other children with their parents, and we got the look. The look is something that every parent going through this knows – it is a look that says 'oh no, not another kid', a look that says 'you don't know what is going to hit you in a minute', a look that says 'I am so, so sorry'.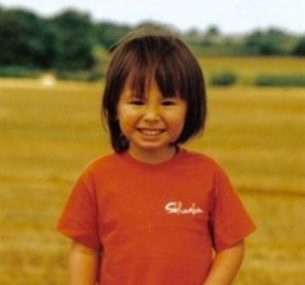 A blood transfusion and bone marrow aspiration
Doctors told us Ace's blood results but I didn't understand all the words and figures. Ace needed a blood transfusion as his haemoglobin was three.
We were in shock and had so many questions – who is going to pick up my other daughter Sky from school? Who is going to look after the kids if we are in hospital?  What do I tell work?
All I wanted to do was to take my son as far away as I could from the hospital and all the machines they had him hooked up to. I just wanted to run away with my son.
The next day, the doctors wanted to do a bone marrow aspiration, so we signed the forms and gave our permission. When they told us the risks, we were all still in a daze. We never had to deal with this before so we just accepted everything,
Two days later, we were called into our consultant's office and she broke the news: "Ace has acute lymphoblastic leukaemia. He has got it at the best age".
I was so angry. Getting leukaemia at any age is not right, but Ace was only three and had just started living. We stayed for two weeks in hospital, taking it in turns to go home and see our other daughters, and tried to gain some form of understanding of what we were going through.
My little warrior
Ace needed a Hickman line, chemotherapy and steroids over three and a half years – his whole life over again.
We only lasted a few days at home, then Ace was back to hospital with an infection and a bad reactions to the steroids. At one point, he had nine lines going into him, and a femoral line put in.
As we got into the flow of treatment, we met loads of people going through the same as us. It took us about two weeks to fully accept what was going on and what we had to deal with. My wife and I promised that we would not cry in front of the kids, as we are the parents and they didn't need to see how upset we were.
Work was very supportive. I went part-time as I would be doing all the hospital stuff and my wife would be taking care of the girls at home. It was cool that way – Ace and I would get out and do 'guys stuff' at the hospital, loads of hot chocolates and sweets!
Ace did well with his treatment, going on to regimen C, the strongest one going. He did react to some of the chemo drugs. He went into anaphylactic shock with PEG-asparaginase and then after 30 separate injections of the sister drug Erwinase, he reacted to that too.
I always wondered why we had to stay for one hour after the injections. Ace went into anaphylactic shock after 53 minutes, so if you are getting these, please stay for the whole hour and even longer maybe. When they react, it is so fast but the nurses and doctors know how to just get on with it.
After a while, all of Ace's hair came out – eyebrows, head, the lot. I still have some of his original hair in my wallet. I was never ever embarrassed to walk down the street with him, he is my little warrior.
Finding a bone marrow donor
A few months into Ace's treatment, a friend of ours lost her daughter. She was a mixed race child just like Ace and no bone marrow donor could be found in time to save her.
We asked for a bone marrow search to be done for Ace, as we needed to know that if the worst case happened, there would be a donor. Two people were found, but they weren't the best match.
We asked if Sky, Ace's sister, could be tested, and reluctantly they agreed. We got some great news – Sky was a perfect match. In fact, the match was so perfect that they had to re-do the test as they thought they had tested Ace's blood! Sky had a match with Ace that you normally only find in identical twins.
That was one big relief for us.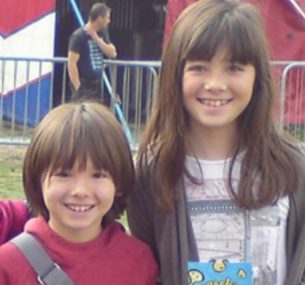 Back to normality – then Ace got chicken pox
Throughout Ace's treatment, we had some great times at the hospital. It does not matter how much poison they pump into the kids, they all still smile the biggest smiles.
I apologised to the doctor for my initial reaction when she said Ace had got it at the best time – now it made sense what she said. Kids don't have self-pity, all they want to do is play, have fun and not worry about what is going on. We as parents take the most of the worry for them.
As time went on, we got used to all the routines, temperature taking in the middle of the night, loads of sunscreen, everything sterilised at all times, the school informing us of anyone that sneezed, and life got back to a bit of normality.
Then Ace got chicken pox. This was the second time and this time it almost took him. I sat in the corner of his hospital room, quivering like a scared dog as about a dozen doctors and nurses ran round trying to save him.
Nurses were squeezing bags of fluid into him, machines pumping fluids into him, cannulas everywhere. 48 hours later, and he came good. It cost me an arm and a leg but I would have given them both up for him and more.
A few months later, his hair started coming back. Before Ace was diagnosed, he had the most amazing hair, long, straight and when he went into the sun he got golden highlights. The hair that was coming back was like straw.
Maintenance came and with that, we got our life back a bit. We managed to get away to the New Forest camping and fishing and life was good. But as soon as it gets good and we relax, infections happened. You just can't relax with cancer – every time it gets good, cancer likes to show you it is still about.
Tallying up the medicine – 180 doses every four weeks
After a few more hospital stays and line infections and temperatures, we were coming to the end of the three and half years treatment. It was near the end that I started tallying up how much medicine Ace was taking.
Without anti-sickness it was 180 doses every four weeks – steroids, medicine to help with side effects, and all the chemo drugs. We had a tick sheet on the chemo cupboard door to keep track but I had never counted it until near the end of treatment.
During treatment, we were extremely humbled by the amount of support we received, not only from the hospital, doctors, nurses and play specialist but charities sending us away for a few days here and there.
Thanks to supporters of Children with Cancer UK, we went on a holiday to Italy at the end of Ace's treatment. It was amazing, our first proper holiday in years and great for all the kids and us parents.
We have also been to their event with Zippos Circus – the kids all had a great time.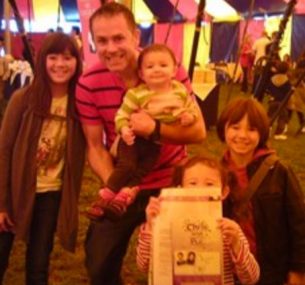 Ace is an amazing boy who just inspires me to live life
Ace is now a very active seven and a half year old.
He plays rugby, and even made the under seven A-team this season. He loves playing guitar (he has six of them and a very loud amp), plays his drum kit and is an amazing little boy that just inspires me to live life.
Whilst Ace has finished all his treatment, we still worry about him. We check his bruises regularly, worry about him when he gets sick or has a fever, but it is getting easier. We are one of the lucky ones. Our son made it and a few years ago not many kids did, so we are lucky and privileged to have things like the NHS.
Ace has taught me so many valuable lessons over the course of his treatment. It took my son to get a critical health condition for me to realise what was important in life and who my friends are.
Update: Ace is now at secondary school
Ace is doing very well. He started secondary school this year and is achieving some great results. He's also now got his black belt first dan in martial arts, plays rugby in winter and kayaking in the summer months.
Ace can still be found regularly busking on the streets of Oxford with his sister Sky. He's become quite a showman, playing at some great venues including The Roundhouse in Camden.
He is currently growing his hair so he can donate it to charity.
Ace's dad, Ian
(January 2017)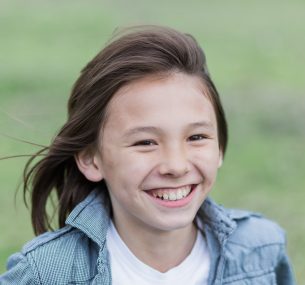 Update from Ace June 2019
I had an amazing day out at the GT Silverstone. It was awesome to see all the cars up close and to pose for photos with them all. I loved meeting all the drivers in the pit lane, especially Mark (car pictured) and to see the racing car with the Children with Cancer UK logo on it. It's an amazing gesture from him and I proudly supported him and his team and the charity from the stands. It was such a fun day with VIP views, walks and lunch! Visiting the garage was probably my highlight though, it was so surreal as I had only seen it on the TV beforehand. I would just like to thank Children with Cancer UK for organising the fabulous VIP day, and to thank Mark and his team for the great experience in the garage!
Ace, leukaemia survivor.