Watch the video
Clara was diagnosed with acute myeloid leukaemia when she was just four years old. Now a children's nurse, Clara reflects on her childhood and her decision to go into nursing, as well as discussing what it is like to be a nurse during the COVID-19 pandemic.
My treatment
Almost immediately I was being treated. I had tubes inserted all over the place, seven operations, four bouts of chemo and only a 50% chance of survival. I still have the scars from my Hickman line on my right side of my chest and my neck, a constant reminder of what happened to me all those years ago. Luckily I don't mind having scars!
I can remember a surprising amount from being ill, like pulling out my hair in front of horrified diners and my grandmother (who nearly fainted!) in the hospital cafe, throwing up on a nurse I didn't like and hiding under the bed when a nurse tried to take some blood and they ended up having to come under the bed with me to take the sample!
We lived at the hospital for five months and through my mum's birthday, but were thankfully we were out just before Christmas.
I don't have many side effects, although I did have a drug that could have possibly seriously damaged my heart, but thankfully, all I have is one slightly weakened heart wall. Also, ever since my first lumbar puncture, I get very bad pain in my legs when I'm tired, but no-one is quite sure why.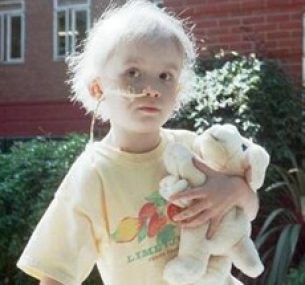 I will never ever forget how truly lucky I am to be alive
I remember some other children who I'd made friends with dying on my ward – I will never ever forget how truly lucky I am to be alive and I am grateful every day.
Now I'm 15 and I have never relapsed! I went back for very regular check ups and heart scans, but my five years came and went and never another trace! I still have regular checkups and scans though. I'm due to have another operation this July to try to release some scar tissue in my neck (created by my Hickman line) that is catching on my collar bone and often makes moving my neck uncomfortable and painful.
Just this year though, we had a slight scare. I was getting unusually tired, achy and ill and after what felt like hundreds of tests and scans, we were relieved to hear that it wasn't cancer again. I have now been diagnosed with chronic fatigue syndrome (CFS) which could have possibly happened because of the cancer and/or the chemo, but no one's sure.
This means I get very very tired and achy easily and find it hard to do things that stress my body like running or dancing. Luckily I can hopefully be better by next summer and I can put cancer and its side effects well behind me, once and for all.
Sometimes I don't think people always understand how, to me, hospital is normal, and that having blood tests and operations are just part of my life. I know people look at me oddly when I tell them that I don't want to get drunk or smoke or do stuff that lots of teenagers get up to, and sometimes I get upset that they think I'm pathetic or stuck up because of it. But the thing is I've learned how precious life is and I want to treasure it forever.
Cancer has shown me how important it is to live life to the full and I don't know if I would be the same person I am today if I hadn't had to live through cancer.
I want to help as many children with cancer as I can
I have plans to become a children's nurse when I'm older, because I remember how amazing the nurses were and how they helped me and my family through me having leukaemia. I have great memories of playing on my ward with the nurses and they most certainly made it a much more manageable experience.
I hope I can help give other children the second chance I was so lucky to get. Now that I am reasonably healthy, I want to be able to help as many children with cancer going through what I had to go through and I hope me and my story can be used in some helpful way.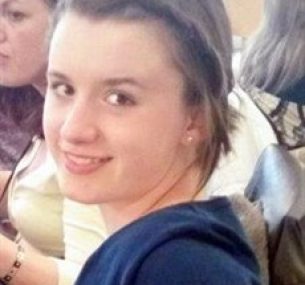 Update on Clara, now 18 years old
I am now 18 and have finished my A-levels in Biology, French and Psychology.
I had an operation – my last ever, I hope! – in the summer of 2013 to remove scar tissue in my neck that formed as a result of my Hickman line. It was causing me pain and I couldn't hold my neck straight. It was also creating a worrying curve in my spine. Thankfully, the operation was successful and after some therapy to straighten my spine I really feel like it's all behind me now, once and for all.
I am starting my studies in children's nursing at Southampton University in 2016. It's the career I've wanted since having cancer. I'm currently taking a gap year and working with refugees in Europe. I'm also planning a volunteering trip to Africa along with a holiday to Colombia with some friends.
It feels amazing to have reached 'adulthood' cancer-free and I plan to keep the rest of my life that way!
(November 2015)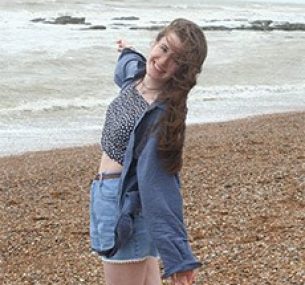 April 2020 update
I am now 22 years old and last December I graduated from the University of Southampton with a degree in children's nursing. Ever since my diagnosis of AML, the idea of being a children's nurse appealed to me and it was a big moment when I realised I had finally done it!
I started my first job in London this January and am really loving it. During this current crisis, I can really appreciate how terrifying it must be going through cancer treatment and being so vulnerable. As a child, I spent many months in isolation and it is no easy task, but for now it is what we all need to be doing.
I am proud to be learning so much alongside so many experienced professionals in such a hard climate while giving back to a community who ultimately ensured I was well enough to become a nurse in the first place. It is an honour!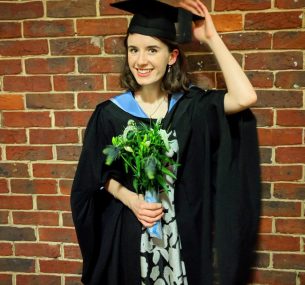 How you can help
If you've been touched by Clara's journey, help us invest in the high quality research that really matters which would otherwise go unfunded.
This helps to support children with cancer so they can be with their families for longer.
Have you or a family member been affected by childhood cancer?
Many of our supporters have been affected by childhood cancer – either through family, friends or their own personal experience. These patient stories can help inspire others to get involved with us, or can support our media work.
If you have a story that you would like to tell, please contact us by email.