Feeling unwell and dizzy
Jarvis was a healthy normal 11-year-old and we had just returned from a seven week holiday in Australia. It was Sunday and Jarvis was playing football for his team, Merriott Bombers, when he started to feel unwell and dizzy.
We took him to our GP on the Monday where he was diagnosed with labyrinthitis, an inner ear infection. We knew people who had had this and, after googling it at home, thought no more about it.
The following week he was still being sick every three days, so we upped his medicine. Jarvis was still unwell the next week. Our GP came to the house and we discussed Jarvis being referred to the local paediatrics at Yeovil hospital.
GP sends us to A&E
On the Wednesday I rang my doctor again to tell him how skinny Jarvis had got. His reply was "leave it with me". Half an hour later he rang back saying an ambulance was on its way and the paediatrics were waiting for us at A&E.
Jarvis was sent for an MRI scan the next day. About an hour later the doctor suggested we go to a quiet room to talk. I remember walking down the corridor with the nurse and doctor behind me. I opened the office door to find six hospital staff already there.
Diagnosis
They sat me down and said that Jarvis had a 4cm tumour at the back of his brain. From that moment on it was a rush to organise getting Jarvis and me transported to Frenchay Hospital in Bristol and to arrange accommodation for my partner and our then 14-month-old daughter. We were lucky that space was available in the Ronald McDonald House at Frenchay. We spent the next three weeks there.
We went to Bristol on the Friday and Jarvis was operated on the following Monday.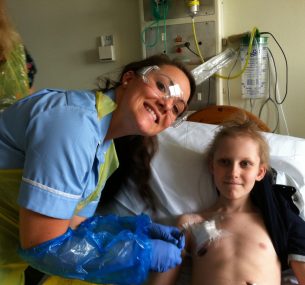 Post-op radio and chemotherapy
Jarvis was to have eight weeks of daily radiotherapy starting with one hour sessions, reducing to half an hour for the last four weeks. At the same time Jarvis was having a weekly dose of chemotherapy.
During treatment we stayed at CLIC House in Bristol. It was unbelievable how that made things easier for us. Ann Grady, the Assistant Manager, was brilliant and always had time for a chat and generally brightened our day. Everyone who has stayed there will tell you the same thing – she is an angel.
After finishing the radiotherapy Jarvis had four weeks off before the hard slog chemo was to start. In this time we went for a family trip to Scotland to visit my partner's family. We also held BBQs for the footy team as a thank you for coming to visit and just tried to 'be normal'.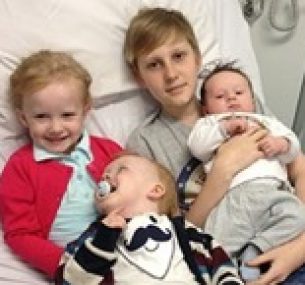 Intense chemotherapy
Jarvis' chemotherapy schedule was three weeks on, three weeks off, for eight sessions.
The first week on involved a three day stay in hospital. We were lucky that Ward 10 at Yeovil Hospital (20 minutes from us) was able to provide this treatment – it saved us travelling an hour back to Bristol.
The doctors and nurses on Ward 10 were fabulous – nothing was too much trouble. And when my partner had to go away with work, and Jarvis was in hospital, our daughter Matilda used to bunk in with me. At this stage I was also pregnant with our son Reuben.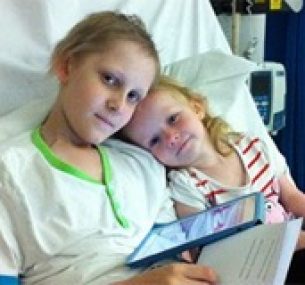 Some ups and some downs…
Matilda has grown up with seeing Jarvis in hospitals and when he has his checks she expects them as well! Since Jarvis was home so much, Matilda and Jarvis have a special bond and they really are besties.
We have had some ups… tricking nurses on April Fools' Day with fake fingers, and some downs… Jarvis being in intensive care and being rushed to Bristol on Christmas Eve because of an allergic reaction to platelets.
We have always tried to look at this as an 'adventure' – not one we wish to ever take again – knowing that no matter what we were going through, others were also going through it and some much worse than us.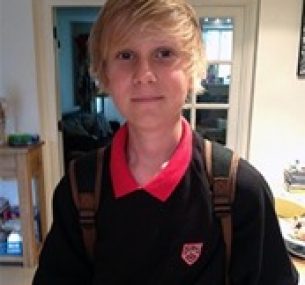 Treatment finished, but lots of aftercare
Jarvis has finished his treatment but the aftercare programme is in full swing. He has three-monthly MRI scans, meetings with his Bristol consultant three times a year, meetings with his Yeovil consultant three times a year.
He has to take a growth hormone injection every day and we see his endocrinologist consultant three times a year. He also has six-monthly hearing tests and is being referred to an ENT specialist… but all these are a very small price to pay for being given the all-clear.
(February 2015)
We are now in Australia
We relocated to Australia last year in April. Jarvis is now in year 11 and going to be starting a school-based apprenticeship in barbering and hairdressing. After losing his hair he had fantastic treatment from Toni and Guy in Yeovil. They are really good with people who have had cancer and that made Jarvis want to help others who have been through what he went through.
(January 2017)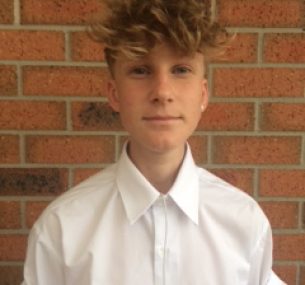 Finishing Year 11
Jarvis is just about to finish year 11 and his first year at college doing barbering and hairdressing. He realised how important that 'first' hair cut was once his hair grew back and is forever grateful for the staff at Toni & Guy in Yeovil. He wants to use his experience and give something back to people who are going through what he did. He is such a good boy.
(November 2017)
Commonly used terms in treatment side effects of treatment Brain and spinal tumours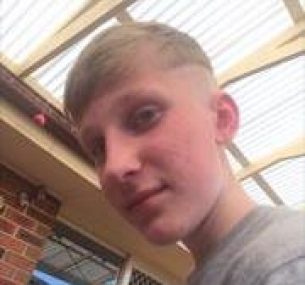 How you can help
If you've been touched by Jarvis' journey, help us invest in the high quality research that really matters which would otherwise go unfunded.
This helps to support children with cancer so they can be with their families for longer.
Have you or a family member been affected by childhood cancer?
Many of our supporters have been affected by childhood cancer – either through family, friends or their own personal experience. These patient stories can help inspire others to get involved with us, or can support our media work.
If you have a story that you would like to tell, please contact us by email.