The bump, tummy pains and angry bruise that led to a devastating diagnosis
Jess was an eight-year-old little girl who loved her family, friends and being mischievous. She was spirited, kind and loved making noise, particularly on her euphonium! She was generally happy, healthy and enjoyed being a 'mini mum' as she would say. But only eight years and two months into her life, everything changed…
On 18 September 2019, we received the most devastating news; Jess had acute lymphoblastic leukaemia. We couldn't believe it- only hours earlier Jess had been playing at school.
Jess had been relatively well (or so we thought) up until this point; she'd been to the GP a few times over the few weeks in the run up to this with periodical tummy pains, but all suggestions were that the tummy pains were nothing to be concerned about. But when Jess had a bump, an exceptionally angry bruise and tiredness, combined with the tummy pains, I wanted the doctor to see her again. The GP we saw sent us straight to the hospital for tests and that was where our story began.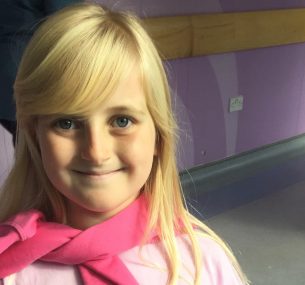 We were instantaneously catapulted into a world of which we had very little knowledge
Leukaemia progresses quickly and aggressively, so we were instantaneously catapulted into a world that (up until that point) we had very little knowledge of. As adults, we were frightened, knowing all too well the fragility of human life. But Jess was a fighter, her bravery and courage were part of who she was, so we were hopeful that would help to get her through. We were surrounded by knowledgeable professionals, promising statistics and lots of help and support. All of which reassured us we were in good hands and helped us to tackle the battle head on. Ten days after we started induction therapy, Jess was doing so well she was able to come home.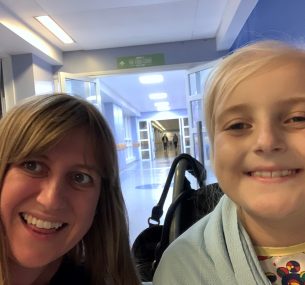 Jess was struck with infection after infection
A mere six days later, we had to take Jess back to hospital and we learned sepsis had struck. Things quickly worsened and as they took Jess to intensive care and we were told it was touch and go.
The large, goldfish bowl of a room, where my eyes were constantly fixed to the machines will stay with me forever. Quite quickly I learned what 'good' and 'bad' readings were. That week was horrendous, no other way to describe it. Trying to keep things as 'normal' and calm as possible for our 10-year-old son was exceptionally hard too.
A week later, and via a few days on the high dependency unit, we were back on the ward. Jess had pulled through and was on the mend (or as much as any leukaemia patient could be). The part of her leukaemia treatment which had been temporarily halted was back on track, Jess could eat and drink again and no longer had her ventilator. I breathed a huge sigh of relief. Maybe we would even get home again in the not too distant future.
But within the week, Jess had got another infection, this time in the port line that was used to deliver a lot of her medicines. She was still well in herself, so a plan was made to remove the line the next day (and then replace a little later), when Jess was due to undergo a routine anaesthetic to test her leukaemia levels anyway. We were told that such infections were common and so we were expecting things to be quite straight forward.
That next day, on the 18th October 2019, Jess went under anaesthetic. If all went to plan, Jess would be back eating a sausage sandwich (which had become her hospital favourite!) in a few hours.
However, unexpected complications meant Jess never woke up.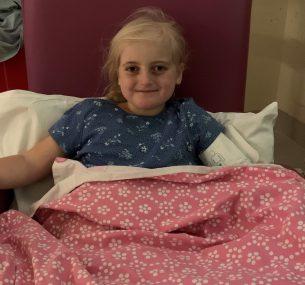 We didn't understand why we had lost our beautiful little girl
Exactly a month after diagnosis, Jess lost her battle. None of us were expecting it. Like her diagnosis, Jess' death was sudden- only hours earlier she'd been painting pictures in the hospital playroom. At the time, no one could fully explain to us what had happened. Not only had we lost our beautiful, spirited, mischievous little girl, but we didn't understand why.
Now we were catapulted into another of which we knew very little; a world of understanding how such a tragedy could happen. It took months for us get confirmed answers, which finally came through the coroner's report. The doctor with us explained that medical advances in children's leukaemia had come a long way, but there is still a long way to go. The treatment had been too much for Jess. Medically speaking, Jess had been one of the statistics we were warned about- one of the children who wouldn't make it.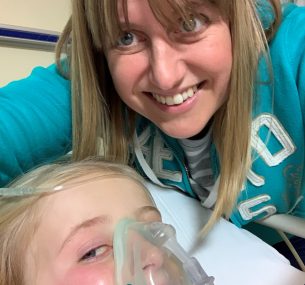 Jess will never be a statistic to us
Jess will never be a statistic to us. She was the loving, spirited little girl who taught us about bravery and courage and about looking for the rainbows when it rains. Of course, we still have bad days, but we try to be brave and fight through, just like Jess was.
In spite of not making it, the post mortem showed that induction therapy had worked, Jess' leukaemia had 'gone' (so she was in remission). Ironically, she got through what we were first frightened of. I guess the moral of the story is you never know what each individual's cancer journey has in store, which is why it's so important that we continue to fund research and allow the medics to develop more nuanced treatments.
As Jess' mum, I am committed that Jess' memory will live on, that her fighting spirit keeps going (in every sense of the word!) and that something positive will come of our tragedy. I would love to see a world where no child and family ever has to experience what we did and I'm committed to as much fundraising as I can. My next fundraising (COVID 19 permitting) challenge is the Sheffield 10k, where I'll be raising funds for Children with Cancer UK. If you'd like to follow our progress, click here.
July 2020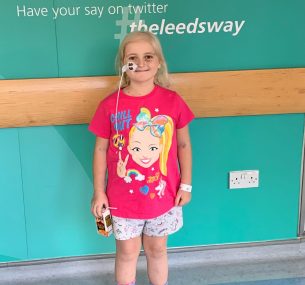 How you can help
If you've been touched by Jessica's journey, help us invest in the high quality research that really matters which would otherwise go unfunded.
This helps to support children with cancer so they can be with their families for longer.
Have you or a family member been affected by childhood cancer?
Many of our supporters have been affected by childhood cancer – either through family, friends or their own personal experience. These patient stories can help inspire others to get involved with us, or can support our media work.
If you have a story that you would like to tell, please contact us by email.