An afternoon we will never forget
Three days before Izzy's second birthday, she developed some rash-like spots on her legs. After a visit to the GP on a Friday afternoon, and a subsequent trip to the out of hours clinic the next day after the rash had spread, Izzy was diagnosed with acute lymphoblastic leukaemia (ALL). It was an afternoon we will never forget.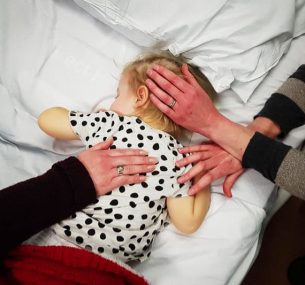 No clear signs of cancer
There were no clear and obvious signs of leukaemia that we could recognise prior to the rash, although looking back Izzy did have a series of colds she struggled to shift, and on the day of diagnosis she did become very lethargic.
On the following Monday, Izzy was transferred to hospital, where she spent her second birthday nil-by-mouth, waiting to go to theatres. Izzy then started 28 months of treatment.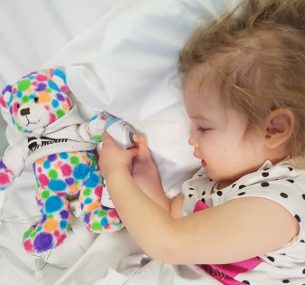 Izzy's treatment
The first eight months of treatment were toughest, with Izzy feeling the effects of the treatment; nausea, tiredness and hair loss. Her immune system was compromised, so she missed out on parties and had to avoid sick family members.
After that the treatment was smaller doses of chemotherapy given at home every day. Izzy was never keen on the medicine, but over time, put up with it. The treatment plan was dauntingly long at first, but day by day, dose by dose, we slowly counted down the days until the end of treatment.
Izzy's big sister Sophie regularly sent short videos to say hi when she was not able to visit in hospital herself, and always had plenty of cuddles when Izzy was at home. Izzy's little brother Fred was born whilst she was in hospital, so Izzy had to wait five nights before she was able to meet him in person, but enjoyed telling nurses and ward mates she had a new baby brother.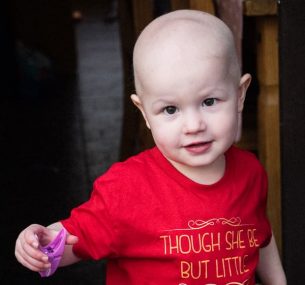 End of treatment
Izzy has been lucky, she responded well to the treatment, and she was able to ring the End of Treatment Bell with her family in May 2019. We celebrated with a lovely cake the oncology clinic team arranged for us, followed by a camping trip with family and friends.
There are plenty of follow up appointments to come, but she was able to start school in September 2019 with her friends and is doing well. She now enjoys playing nurses, and would like to be one when she grows up.
Izzy has made and, tragically, lost friends on the wards, and we are now sending best wishes to other patients who have suffered relapses and complications.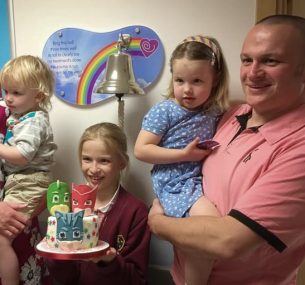 Thanks to charities like Children with Cancer UK
Izzy's treatment was made a lot easier thanks to a place on the UKALL 2011 trial, which is funded by a range of charities including Children with Cancer UK and offered Izzy a new, kinder treatment plan.
To help Children with Cancer UK support future research and families, Izzy's Dad Dave is running the 2020 Virgin Money London Marathon as part of the Children with Cancer UK team.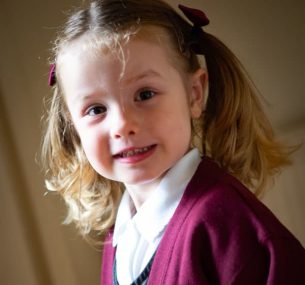 An update from Dave: May 2020
Izzy's leukaemia sadly relapsed in April 2020 and she now faces a further course of treatment. She is currently in hospital and plans to beat leukaemia again. She is now receiving a course of chemotherapy identified by past research. Once this has removed the leukaemia in her body, further tests will determine the best course of treatment to follow.
How you can help
If you've been touched by Izzy's journey, help us invest in the high quality research that really matters which would otherwise go unfunded.
This helps to support children with cancer so they can be with their families for longer.
Have you or a family member been affected by childhood cancer?
Many of our supporters have been affected by childhood cancer – either through family, friends or their own personal experience. These patient stories can help inspire others to get involved with us, or can support our media work.
If you have a story that you would like to tell, please contact us by email.