It started with just a limp
I want to tell you something about an amazing young boy who came into my life 5 weeks early, but was taken away by this horrible disease osteosarcoma, far too young.
He was the quietest little boy but was as strong as an ox. He liked fast cars, money, trainers, football and was nicknamed Frank the tank by his rugby coach. A typical boy.
He started limping when he was 9 and was told by 4 different doctors that it was ligament damage. Prior to this, Frankie was swimming and diving in a swimming pool, still playing rugby and football, with no symptoms of it being anywhere else other than limping on one leg, hence the name Frank the tank.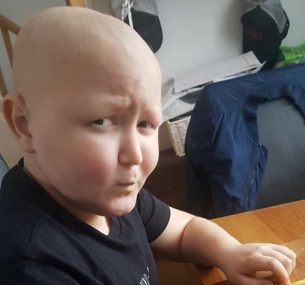 The diagnosis
To cut a long story short. I eventually took him to A&E where, with a simple x-ray, my son was diagnosed. It had broken his knee cap in half and spread round his little body, both knees and lungs.
My son took everything that stood in his path, from MRI scans, a bionic leg, the lower lobe of his lung being removed to eventually too many brain tumours to count.
This shouldn't be happening to children and in the 2 years of living and breathing cancer with my son, I also watched 6 other children die from this awful disease, one of them was Frankie's girlfriend, which he met at the hospital.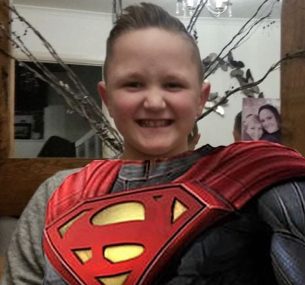 My best friend and my life
Last year we celebrated what would have been his 12th birthday without him. He was my world, my hero, my best friend and my life. Cancer has changed us all, but it made my son the hero he was and still is, in my eyes, today.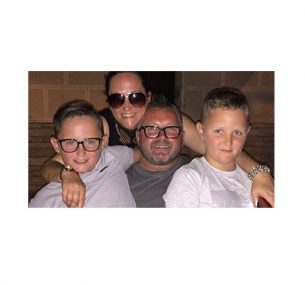 How you can help
If you've been touched by Frankie's journey, help us invest in the high quality research that really matters which would otherwise go unfunded.
This helps to support children with cancer so they can be with their families for longer.
Have you or a family member been affected by childhood cancer?
Many of our supporters have been affected by childhood cancer – either through family, friends or their own personal experience. These patient stories can help inspire others to get involved with us, or can support our media work.
If you have a story that you would like to tell,
please contact us by email.